This is a self-paced course for Yoga teachers and experienced Yoga practitioners. You do not have to be a Yoga teacher.
This training is about how YOU can incorporate yoga's sister science into your own practice and classes.
You will be able to recognize the doshas in your students and tailor a class according to the season, time of day, weather and other natural rhythms already occurring in nature.
You will also be able to incorporate poses, drishti, meditation, mudras and more based on the individual and collective needs of your students.
This course covers:
The Foundations of Ayurveda: the five elements, the three doshas, the basics of digestion and the immune system
Prakriti: A deeper look at the doshas + figuring out your constitution
Crafting a sequence with Ayurveda philosophy and a peak pose
Themes for Ayurveda-inspired classes
Sample class plans you can use to teach Ayurveda-themed Yoga classes
Self-inquiry and journaling prompts around these concepts
This course can be used for 10 CEUs with Yoga Alliance.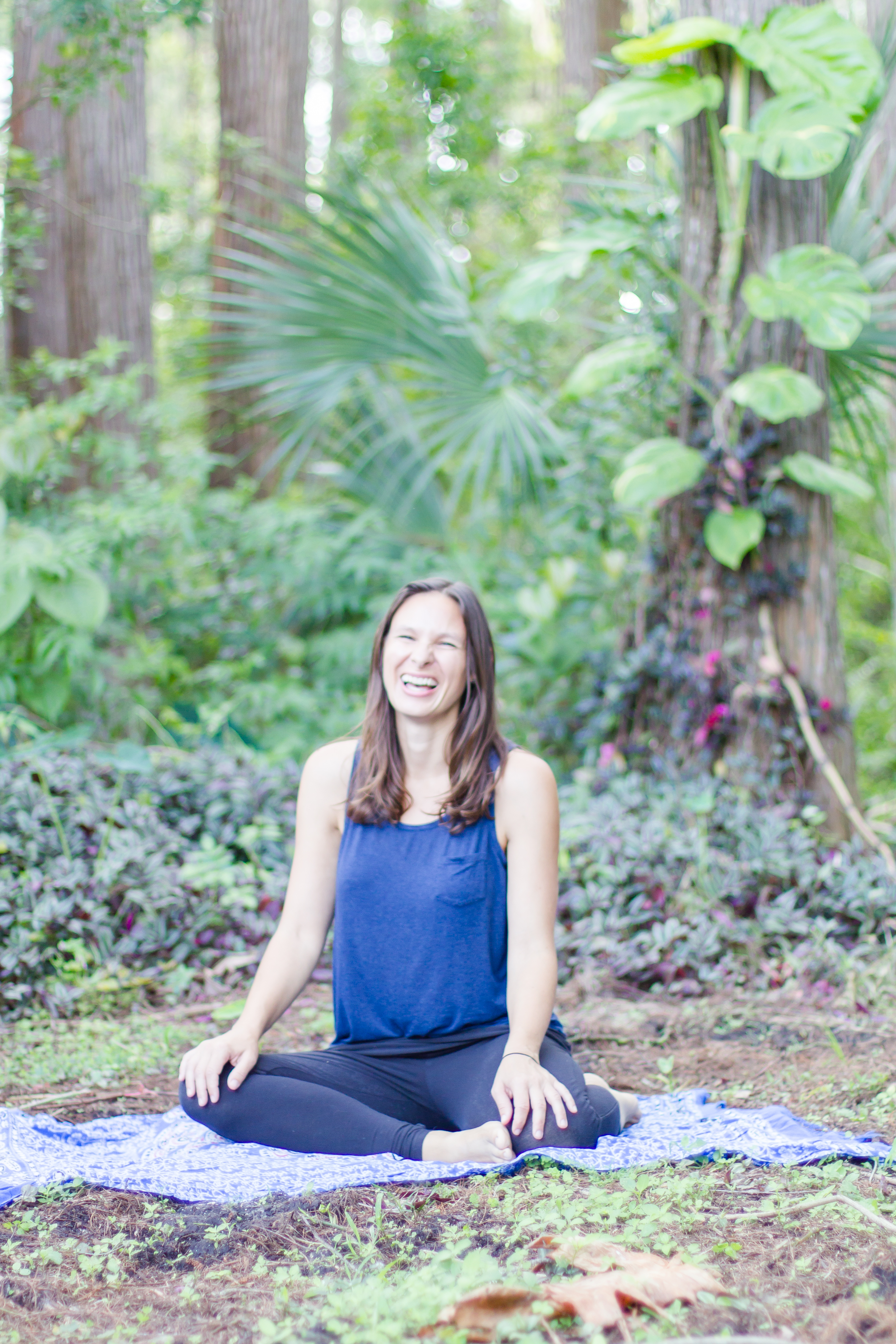 Ayurveda and Yoga are sisters sciences that are incomplete without the other. By choosing to incorporate the two you are giving the gift of wholeness to yourself and your yoga students.
Yoga has been a part of my life for more than a decade. When I started getting serious about Ayurveda, everything just clicked for me and I couldn't not teach it in my weekly yin and vinyasa flow classes. The trainings I offer here are the culmination of years of study in alignment, creative sequencing, yoga philosophy and more.
For the past few years I have created and led in-person 30-hour trainings in yin, prenatal and kids yoga as well as various workshops in yoga sequencing and Ayurveda philosophy.
The Simple Ayurveda School offerings are my heart and soul.
I invite you to join me in balancing and broadening your Yoga practice and teaching in a way that is simple and blissful.
"As a yoga practitioner and teacher for many years I have been curious about the sister study of Ayurveda. This course was made simple and entirely done from home. I loved that there were live discussions which offered a way for the group to exchange ideas and experiences. The resources provided were endless. I would highly recommend taking this course or any course with Angela Perger."
ANGELA DU, SIMPLE AYURVEDA YOGA STUDENT
"I now use Ayurveda to help me realize what kind of practice I need for that specific time period or how I am feeling to help myself have a better day. I'm becoming more in tune with my entire being. I'm so grateful that I have these tools."
JULIET, SIMPLE AYURVEDA YOGA STUDENT