The Simple Ayurveda Collective is a guided path to a modern Ayurvedic lifestyle.
What you will do:
Connect with yourself
Connect with nature
Gain energy and vitality
Prepare fresh, whole foods that help your body thrive
Choose habits that support your individual DNA
Tailor your exercise or Yoga practice to your dosha
Align with the seasons
Live your best life
What's included:
Access to an entire library of Ayurvedic video lessons

A private support group off social media

Seasonal suggestions

Simple recipes

Links to articles and resources

Easy to read charts and journaling activities to simplify, practice Ayurveda and move toward your highest, brightest self

A community of like-minded souls
The Simple Ayurveda Collective is an affordable ongoing support system that offers Ayurveda broken down into bite-sized pieces so that you are fully able to understand and incorporate this amazing ancient science into your own life.
Frequently Asked Questions
---
---
How much time is required for this course?
The Simple Ayurveda Membership Collective is self-paced. You decide how much time you want to invest. Video lessons will vary in length depending on the topic. All lessons will be broken down into bite-sized pieces so that you can absorb the information and apply it into your own life.
How long will I have access to the course information?
You have access during the time you are an enrolled member.
The course lessons are living, breathing bodies of information. They will grow and evolve with you. The information will be updated as needed.
How does it work?
I suggest you start with the Foundations of Ayurveda unit (included). From there you can join in the seasonal topic or go into what you personally need most.
Each theme has a specific focus with resources to support you in exploring the topic.
The group chat off social media is a place to connect with Angela and other group members. There are no ads, videos or distractions. Hop on, connect and hop off.
Everything is self-paced and you can go back to the areas that you would like to spend more time with at any moment.
Who is this guided lifestyle course for?
This course is intended for you if you intuitively know that aligning with the rhythms of nature will help you to feel happy, vibrant and healthy... but you are confused. Maybe you don't understand the food suggestions, maybe you can't figure out your dosha. This course will take you step by step through the ancient science but in a very modern, easy to understand way.
This course is also for you if you have studied Ayurveda somewhat or have gotten a consultation before but feel overwhelmed about how to actually implement what you've learned into your real life.
This course is for you if you are a Yoga student or teacher that wants to go deeper into the Vedic teachings, if you are a parent that wants to set a healthy example for your children, if you are frazzled and know there has to be a better way to live.
This course is also for you if you are suffering from autoimmune conditions and want to understand the root cause of your imbalance and make shifts that will bring about real health rather than a band-aid over the symptoms.
Who is this guided lifestyle course not for?
This course is not for you if you are looking for the easy way out, food lists or quick fixes. Ayurveda is truly a way of life. You can take it slow and practice in moderation but the more you are curious and committed, the more you will feel alive, happy and whole.
Where can I learn more about the style of the course?
I'd love for you to listen to a few episodes of The Simple Ayurveda Podcast to see my teaching style resonates with you. It's available on Spotify and iTunes.
More questions?
Please email [email protected]




The Topics
Annual Rituals
The Five Elements
Energetic Healing with the Chakras
Connecting with your Ancestors
The Phases of the Moon
Simplicity
Weekly Rituals
Nourishment
Your Unique Dharma
Ojas: Inner Bliss
Tejas: Inner Radiance
Prana: Inner Vitality
Family Foundations
Intuitive Eating
Discover the Doshas
The Doshas in Depth
Seasonal Self-Care
Foundations of Ayurveda
Guided Meditations + Home Yin Yoga Practices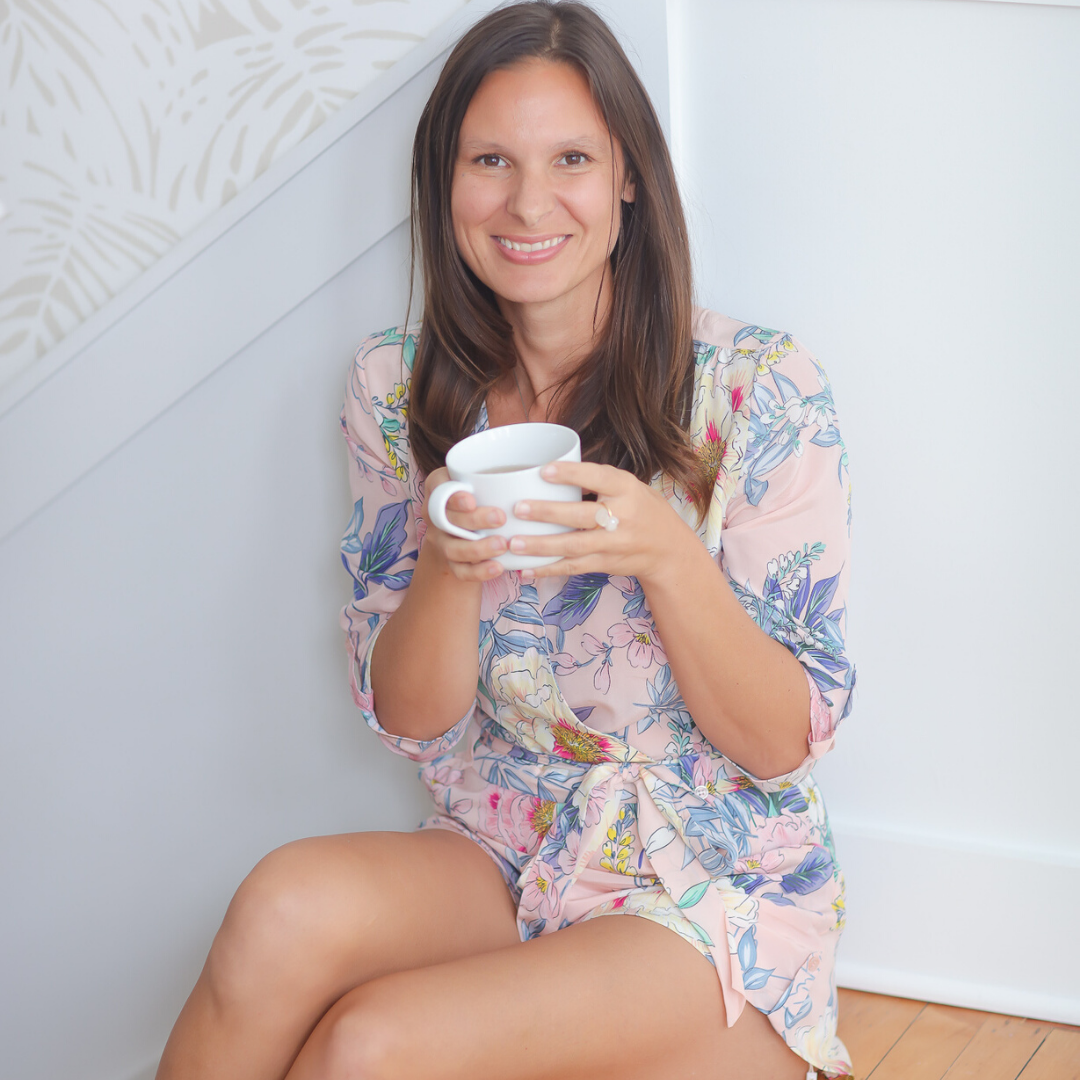 The purpose of Simple Ayurveda is to shine the light on your own inner power so that you claim radical self-acceptance, authenticity, clarity, simplicity, inner freedom and ease.
I'm a nature-loving mama of two beach babies, Ayurveda & Yoga educator and self-proclaimed minimalist.
I teach Ayurveda and Yoga because these ancient sciences continue to give me the tools to thrive despite diagnoses of ulcerative colitis, hypothyroidism and a rare autoimmune liver condition.
My purpose is to share how you can incorporate the wisdom of these teachings into your everyday modern life.
The Simple Ayurveda Collective is an ongoing guided support system with practical, everyday ways to implement Ayurveda.
The continuing education courses for Yoga teachers and experienced practitioners are for those to expand their practice and teaching to include other aspects of the Vedas.
I am a professor of Ayurveda in the School of Health Sciences at Stockton University. I host the top-rated Simple Ayurveda Podcast where I share the good, the bad, the joyful and even most embarrassing parts of living an Ayurvedic lifestyle.
I'm thrilled you are here.
Testimonials
"The way Angela explains everything goes 100% into my mind and soul!"
"The modern access is amazing! The compassionate self-paced aspect is my necessity."
"Angela has given me new enthusiasm for life and for living health-fully. I am so thankful!"
"I am learning that it's okay to take my time with learning. Life is not a race."
"I feel less alone in this way of life and supported in taking the time to further my self-care."
"After trying to learn and follow the lifestyle principles of Ayurveda for a couple of years, I have a much deeper understanding and have had many 'aha' moments since finding your podcast, then joining the Collective. I am incredibly grateful for Angela and all that she offers. I really got a lot from the Foundations section - and the Agni module.....and I have made great improvements in my digestion."
"I am never disappointed when I log in and see what the new month's topic is!"
"I bought an Ayurveda book a decade ago and a bunch of spices for my guess at my constitution but didn't "succeed" in eating Ayurvedically, or even really understanding the framework. It was too overwhelming. Now I feel like I'm on a sustainable path and I'm feeling much better in body and mind."